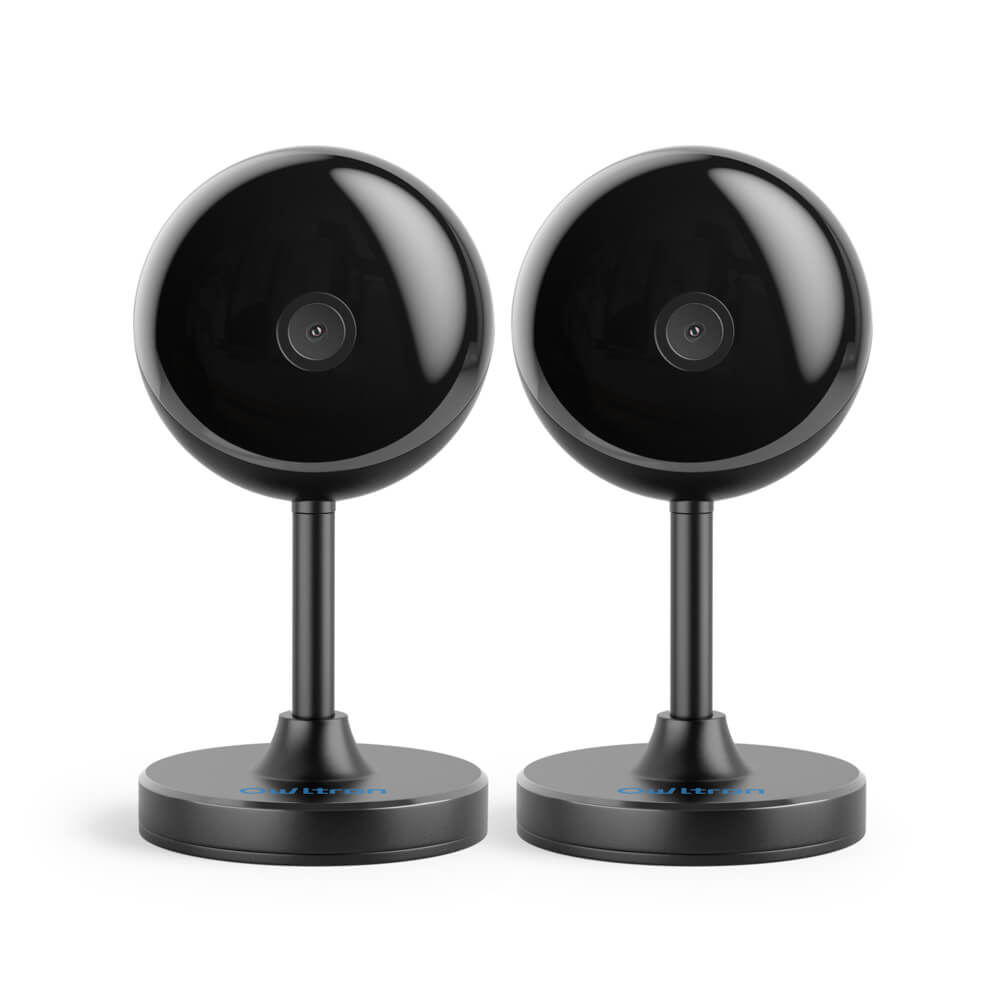 2 Packs Owltron Cam T1-Black
Sale price
$59.99 USD
Regular price
$59.99 USD
1080P HD View
Zone Detection
2-Way Audio Communication
Motion Detection
Instant Notification
Alexa & Google Assistant Compatible
Cloud & Local Storage
Color: White/Black
Finish: Matte
Materials: Body: Plastic Lens: Glass + Plastic
Camera Dimensions: 133mm (H) x133 mm (W) x 77 mm (D)
Camera Weight: 210g
Ports: 1 Type-C
Power Cable Length: 4.9 feet (1.5 m)
Power Adapter Input: 10-240V
Power Adapter Output: 5V/1A (DC)
IR Lights: 6*850 nm
Video Encoding: H.264
Video FPS: 20 fps
Video Resolution: 1920*1080 (1080P)
Field-of-view: 120°
Audio: Built-in speaker and microphone; 2-way audio; Noise & Echo cancellation
Alerts: APP Push notifications
Local Storage: Supports up to 128 GB microSD in ExFAT format
Wi-Fi: 2.4 GHz (5 GHz Wi-Fi not supported)
Phone Compatibility: Android 7.0+  iOS 10.0+
Operating Temperature: -15°C-45°C  (-5°F-113°F)
Integration: Alexa and Google Assistant
Certifications: CE、FCC、RoHs、UKCA、ISED
Wi-Fi: 2.4 GHz (5 GHz Wi-Fi not supported)
1 x Quick Start Guide
2 x Owltron Cam T1
2 x Power Adapter
2 x Double-side Sticker
2 x Power Cable
2 x Screw Sets
2 x Positioning Stickers
It's Small, But Views More
Owltron T1, with its flexiblity base, easily captures kids toddling around and naughty pets running through the house. Will not lost any happen moments.
Mounted Anywhere You Want
Equipped with flexible mount base, Owltron T1 can be used in most situations. You can place, stand, or mount it anywhere.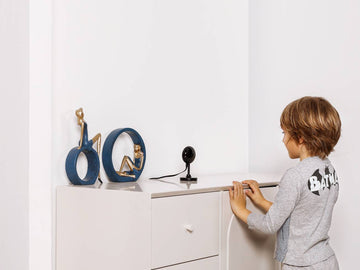 See and Hear What Matters in Your House
Create customized motion detection and privacy zones so you only see and get alerted the movement you care about.
See Your Home in Details Anytime--Day and Night
Owltron T1 security camera captures clear 1080P HD videos in day and night, you don't worry about losing a sight
Day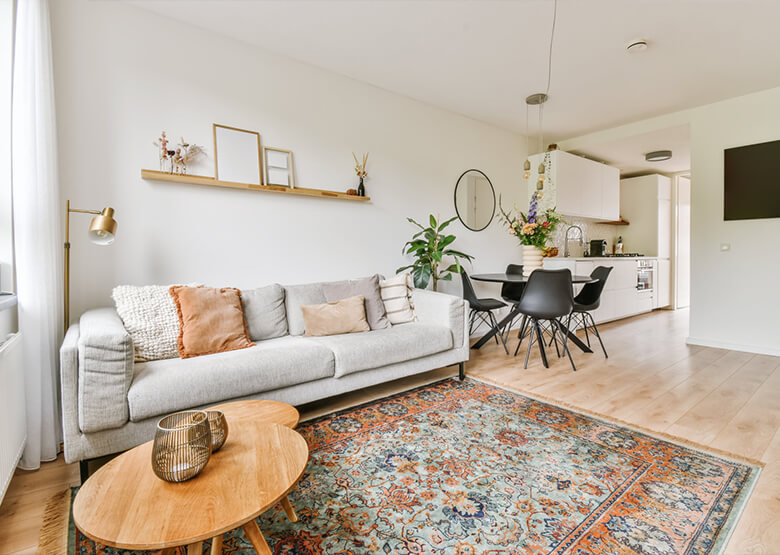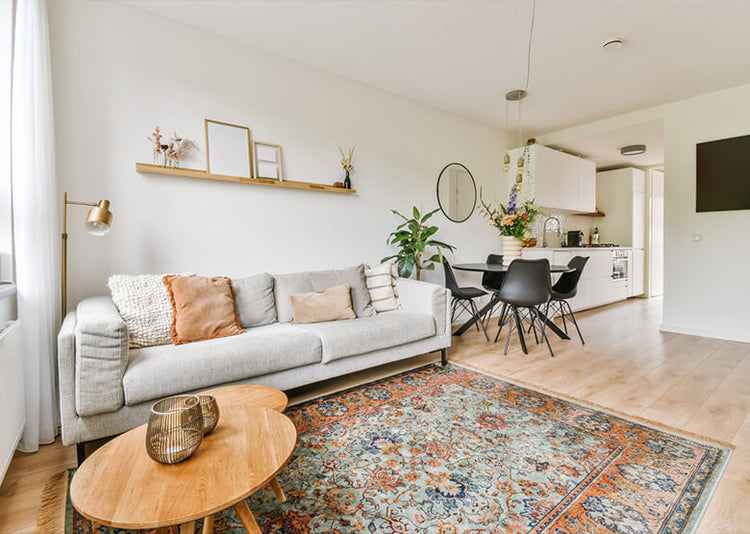 Night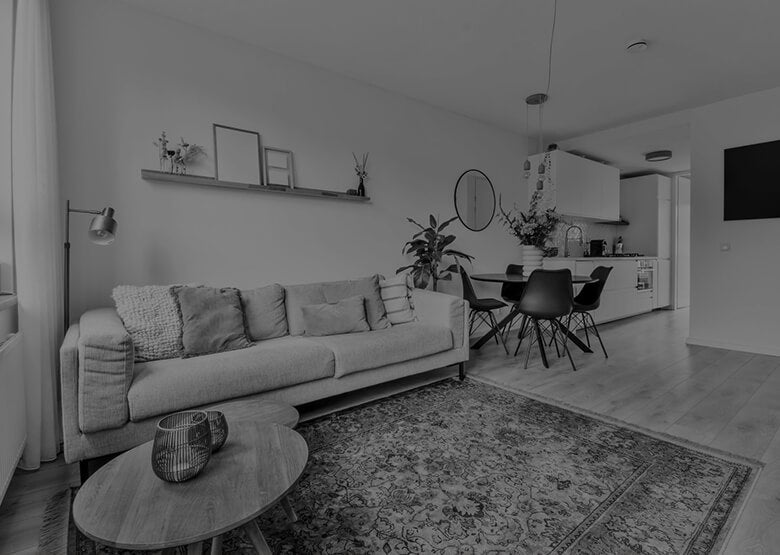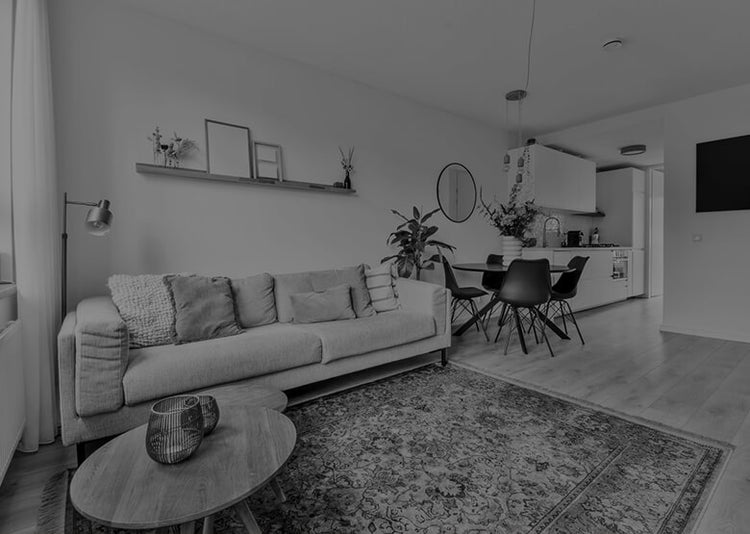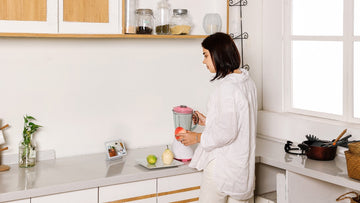 Talk to Your Family Through Your Owltron APP
With built-in mic and speaker, you can hear and speak through the Owltron T1. Talk with your kids, have fun with pets or friends. It's like being home even when you're not.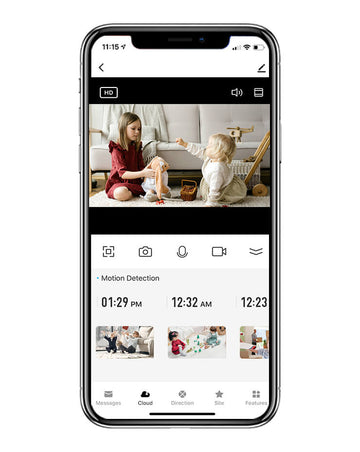 Save All Moments That Matter in Cloud or Local
Motion triggered recordings can be uploaded to the encrypted cloud service (when cloud account activated) or store it in your Micro SD card , and you can view them anytime you want.
Google Assistant & Alexa:


See everything hands-free.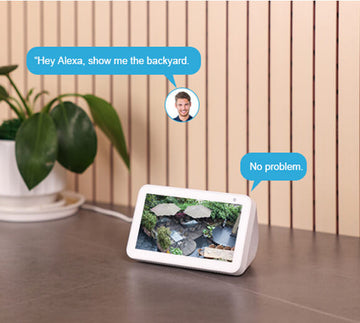 Controlling your camera is easy with Alexa
Simply ask: "Hey, Alexa" to help you check on any spots around when your hands are busy.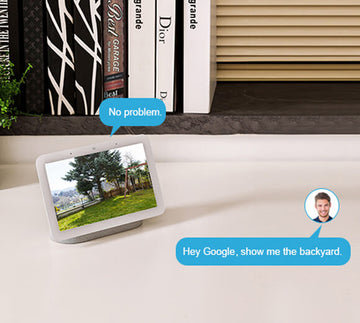 Google Assistant will get it done.
By saying "Hey Google, show me the backyard", you're able to check what's happening when kids are playing.
Owltron Cloud Storage
NEVER

miss a thing.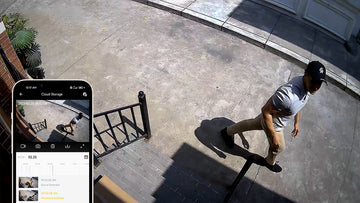 Storage innovation, what you see is what you get.
24/7 guarding, saving every moment you care about. Can't be stolen, can't be smashed.
Start 14-day trial>>>
Can the camera work without Wi-Fi?
We are afraid not, it is wifi smart camera, it can only works with 2.4G Wifi. 
How can I identify a 2.4GHz Wi-Fi Netowrk?
The device only supports 2.4 GHz Wi-Fi networks.
If you can see two or more networks in your Wi-Fi settings, the one
that ends with '5','_5', or '_5G' might be a 5GHz network and other
networks are most likely 2.4GHz networks.
How do I install a micro SD card in my camera?
Pull the base away from the bottom of your camera.
Lift and pull aside the protective cover labeled SD CARD.
Insert the microSD card into the slot, pressing it in full until it clicks.
The metal contact pins must be facing upwards
How to subscribe to cloud storage service?
Before purchasing cloud storage, you need to have at least one IPC (IP camera)device. Enter the device operation interface after adding the device on APP, click the "Cloud" button, and then click the "Purchase Service" button. Next, you can choose the package that suits you, and then Select the payment method to complete the payment, and finally bind the purchased service to your device to complete the subscription. 
Great camera.
Great camera. Very clear and picks up the slightest of movements. Use this for my little ones room. And mum can speak to her at bed time if she's working and she loves it. Definitely buying more.
Great little camera
Got a good sensor picks up the littlest movements.
Got this due to neighbours causing issues however since its been used not had any more problems so its safe to say it scared the pests away! Great value for money theres multiple plans for cloud storage aswell as sd storage the cloud storage is fairly cheap for the services provided also discount is offered for multiple cameras
Good quality for price
We ordered our camera & we have not been disappointed! I invited my husband to join & we both get notifications everytime there is movement outside our front door & get playback video everytime it's set off. Planning on buying another one to use as a baby monitor for our son!
Great cameras
These cameras have been great. I use them when at work to make sure my kids get off to school on time. Good quality picture
Great Cameras
We love these cameras. The picture quality is great and connection couldn't be better. I went backcountry camping in Kawartha Highlands Provincial Park this past weekend and was able to check on my family with consistent video AND sound every time I tried. Meanwhile my phone calls kept disconnecting. The only issue I've found so far is that the mic does not pick up lighter sounds. It seems any sound has to reach a certain threshold before it is picked up although, I haven't checked the settings to see if this can be changed or adjusted. We are very pleased with cameras.